Printer-friendly version
Email this CRN article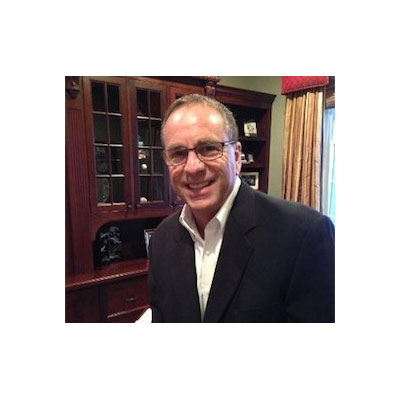 Fun Facts: Favorite movie and why:
Top Gun, because I always wanted to fly jets. Not because of the music, the girl or because of Tom Cruise, but because of the planes.
Uses LinkedIn
Once Worked In A Restaurant
Once Worked At A Solution Provider
Plays Golf
Loves To Read
Mike Coffield
Vormetric
VP, WW Channel Operations
Bio and Background:
Mike Coffield is Vormetric's Vice President of Worldwide Channel Operations. He is responsible for Vormetric's global strategy and sales execution, which includes leveraging his 20+ years of experience to drive sales within the channel business as well as the identification, recruitment, onboarding, and growth of channel partners. Mike oversees all program development and operational aspects of channel business worldwide. With extensive experience in driving go-to-market strategies with partner organizations his efforts have resulted in significant revenue growth and high value, long term alliances for Vormetric. A core skill set is building and driving the success of new channel organizations -during his career includes successfully building and rebuilding channel organizations and businesses, managing teams with budgets up to $20M annually in the process. Prior to joining Vormetric, Mike was a director of general business and partner sales (Americas) with ArcSight, a division of HP. There, he led partner program and channel development teams, with increasing responsibilities for strategic partner recruitment, enablement and management in the Central US and Canada. Prior to his time with ArcSight, Mike was director, North America channel sales with Mimosa. While with Mimosa, he led channel related brand development, business planning, distribution development and strategy. Additional background includes VP, WW Partner Programs & Partner Marketing for CA, Inc.
Number of years with the company:
3.5
Number of years involved with indirect sales:
20
Reports to:
Stephen Driggers, Vice President of Worldwide Sales
Does that individual report to the CEO/president:
Yes
Number of employees in channel organization:
N/A
Top products sold through the channel:
All of Vormetric's products are sold through the channel. They include 1) Vormetric Transparent Encryption 2) Vormetric Application Encryption 3) Vormetric Key Management and 4) Vormetric Data Security Manager.
Partner organization's top accomplishments over the past year:
Mike's leadership in this last year has directly resulted in building Vormetric's Channel sales from 33% to 81% of Vormetric sales, while Vormetric's total sales have also expanded. Vormetric was featured in this year's Deloitte Fast500 with a 206% growth rate over the last 5 years. Mike was directly responsible for this growth in channel sales. He created and launched the multi-tier Vormetric Connect Partner channel program. Connect partners gain access to a host of resources and enablement programs that prepare and assist them to deliver Vormetric solutions with the aim of maximizing their returns and margins from Vormetric business. The focus of the program is to enable partners with the training, incentives, business and personal relationships that make it possible for them to expand their business and profitability with Vormetric solutions. Highlights include a) three-tiered sponsorship options b) tech support and training, with Vormetric's -Vormetric University- providing comprehensive support and training that enables partners to maximize sales of Vormetric products with detailed product and market knowledge c) access to leads, deal registration and sales support d) marketing programs and e) easy to manage single point-of-contact for deal registration, deal tracking and the latest materials from Vormetric.
How partner community has grown over the past year:
In 2014, Vormetric moved to an all channel model. Last year, 33% of the company's sales could be attributed to the channel. This year, about 81% of sales can be attributed to the channel.
How do you expect your channel sales as a percentage of your company's overall sales to change:
Increase
How do you expect the number of channel partners you work with to change:
Increase
Top channel goals for 2015:
Add more qualified partners
Focus on a small number of elite partners
Increase revenue going through partners and from partners. We measure success from continued growth brought to use from the partners because these are opportunities we would not otherwise be engaged in.
Single most innovative partner initiative in 2014:
In 2014, we focused on approaching discounts in a more strategic fashion. Currently, we take a -keep margin- approach wherein we negotiate our discounts up front. Discounts are based on the commitment level of the partner; once they are negotiated the partner gets their percentage of that discount and it's handled upfront. We refer to this as our -creative margin discount approach.-
Key channel/partner investments made over the past year:
1. Going -all in- with the channel -in 2014, Vormetric moved to an all channel model. Last year, 33% of the company's sales could be attributed to the channel. This year, about 81% of sales can be attributed to the channel. 2. A revised partner model, or tiering. Program offerings include platinum, gold and associate partnership levels. Partners committing to higher program levels gain increased margins as well as enhanced marketing and sales assistance. 3. Enhanced technical training capabilities Vormetric University provides comprehensive support and training on all Vormetric solutions to enable partners to fully understand Vormetric's market objectives.
Plans for attracting the next generation of solution providers:
We are attracting the next generation of solution providers to Vormetric's partner organization through discount levels and creative engagement that directly result in better results for the partner. (such as tech support/training -which includes learning how to answer product and technical questions, delivering on sales implementations and gaining an understanding of why Vormetric's product is superior -and marketing assistance). Channel partners can work with Vormetric in the knowledge that open deals are secure.
Advice to someone getting into the channel today:
Keep it simple. There is no reason to make it overly difficult for yourself. If you are developing a channel program, create one that works with reselling partners as it pertains to their business.
Unedited Content Provided By Vendors
Printer-friendly version
Email this CRN article